Have a coupon code and do not know where to enter it? This article will guide you.
The coupon code is to be entered at the checkout details page after you have selected proceed to checkout from the shopping cart page.
At the checkout details, on the top of the page under the wording checkout details. It will ask you "Have a coupon? Click here to enter your code."
A box will open up and ask. If you have a coupon code, please apply it below.
Enter your coupon code and select apply coupon.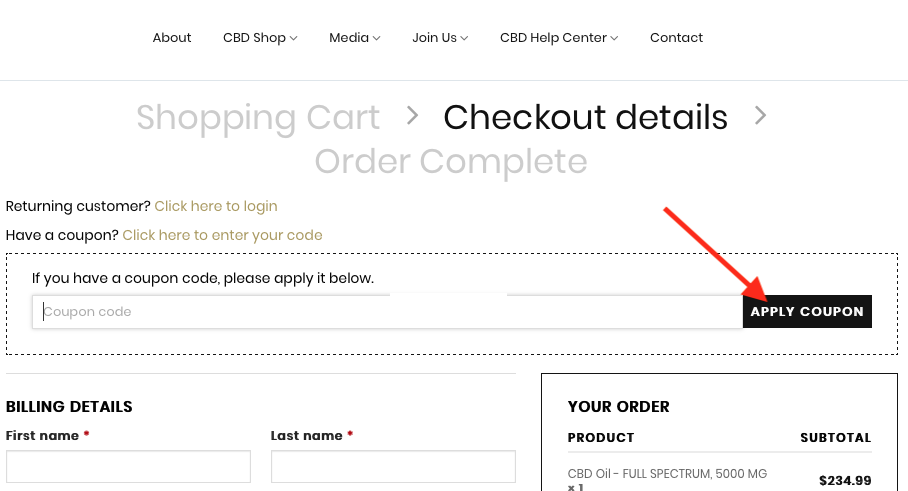 Selecting the apply coupon will update your cart with the coupon code offer. You may proceed to fill out the form accordingly and complete your purchase.
We highly recommend creating an account and completing your purchase while being logged in as it does provide benefits like the loyalty rewards program.
Also, note that Try The CBD does not allow the conjunction of coupon codes and offers. You may only use one offer per purchase.
I hope this article has assisted you, and if you have any questions or concerns, do not hesitate to email; info@trythecbd.com or call 888-606-2050. We are glad to help.
Return to TryTheCBD.com